Date:
Thursday, 8 October, 2020 - 10:08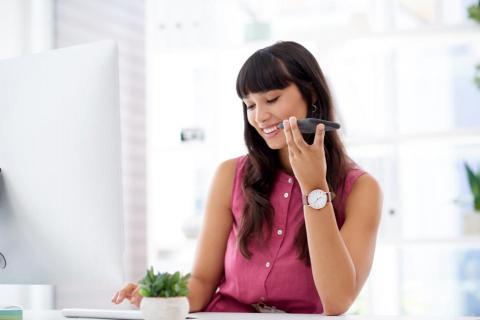 Ashok Krish is CEO at Kaizen Technologies, a serial entrepreneur and an innovation expert in voice & IT.Remote authentication tools such as iris, face, voice and finger vein detection, as well as behavioral biometric scans, can record a person's identity precisely and save it into a database.
Be it telecom or the banking industry, onboarding customers involves filling out customer acquisition forms and paperwork such as address and customer antecedents' verifications, resulting in delays in SIM activation or the creation of bank accounts, respectively. With voice biometrics technology deployment, account activation can be done by enrolling a person's voice remotely. This avoids the hassles of visiting service providers and banks during Covid-19 and filling out cumbersome paperwork, prevents fraudulent users registration, lowers processing time and costs, and allows for a wider reach of customers. With a biometric solution, it can take about 10 seconds to authenticate a user's identity to resolve any queries or issues.
Proof of life is another area. Elderly pensioners visit banks to ascertain they are alive to receive their pension. With voice biometrics, they can simply call a toll-free number and authenticate themselves without having to visit the bank and get their pension credits.
https://www.forbes.com/sites/forbesbusinesscouncil/2020/10/07/biometrics...